I'm always on the look for new vegetable side dishes, to ensure I am reaching (or exceeding, even better!) my 5 a day, and because I love vegetables, but I get bored easily! Furthermore, it is important to eat many different vegetables, to ensure we cater for all our nutritional needs, and whilst a salad is surely inviting once a day, for the other meal I prefer some cooked vegetables, and some time ago I tried this rainbow peppers side dish, and it definitely ticked all the boxes: easy, quite quick to prepare, and nutritionally balanced!
Why this rainbow peppers side is so good for you
The great thing of this easy side dish, is that it contains already a good mix of vegetables, each one providing good vitamins intake. It is very rich in fibre, which helps hugely to maintain our digestive system healthy. Have a look at the eatwell guide as well to understand the ideal meal composition
Onions: Rich in quercetin, a flavonoid with antioxidant and anti-inflammatory effects that might help reduce swelling, kill cancer cells, control blood sugar, and help prevent heart disease.
Peppers: they are rich in beta-cryptoxanthin (particularly the red ones) and in beta-carotene, and they are powerful to prevent heart diseases; they are rich in anti-oxidants too and folic acid.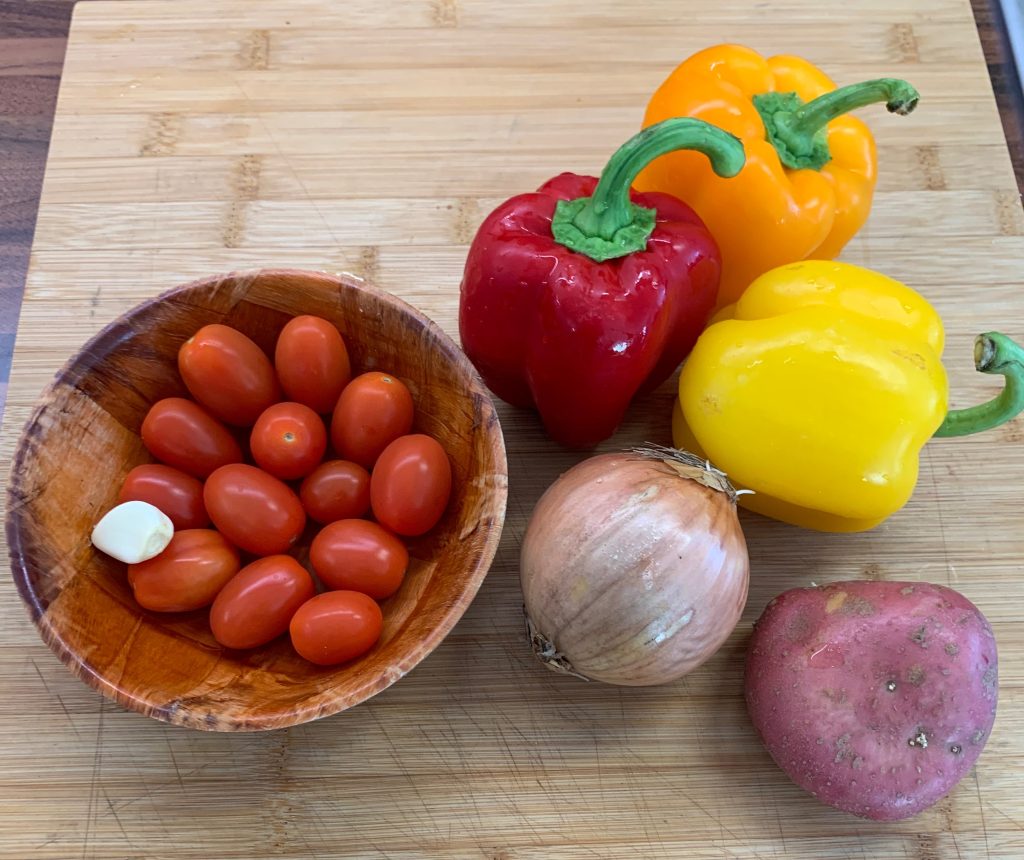 Potatoes: did you actually know that potatoes are a good source of vitamin c and iron? They have an high glycaemic index, though, so they are better consumed stewed or boiled, rather than fried, and consumed with other foods with a low glycaemic index (like the other veggies in this recipe!)
Tomatoes: they are rich in Lycopene, which is a chemical compound that can prevent stomach and colon cancer, and according to recent studies it can lower the risk of heart disease. In addition, they are rich in antioxidant, and vitamin c.
Rainbow Peppers Side Dish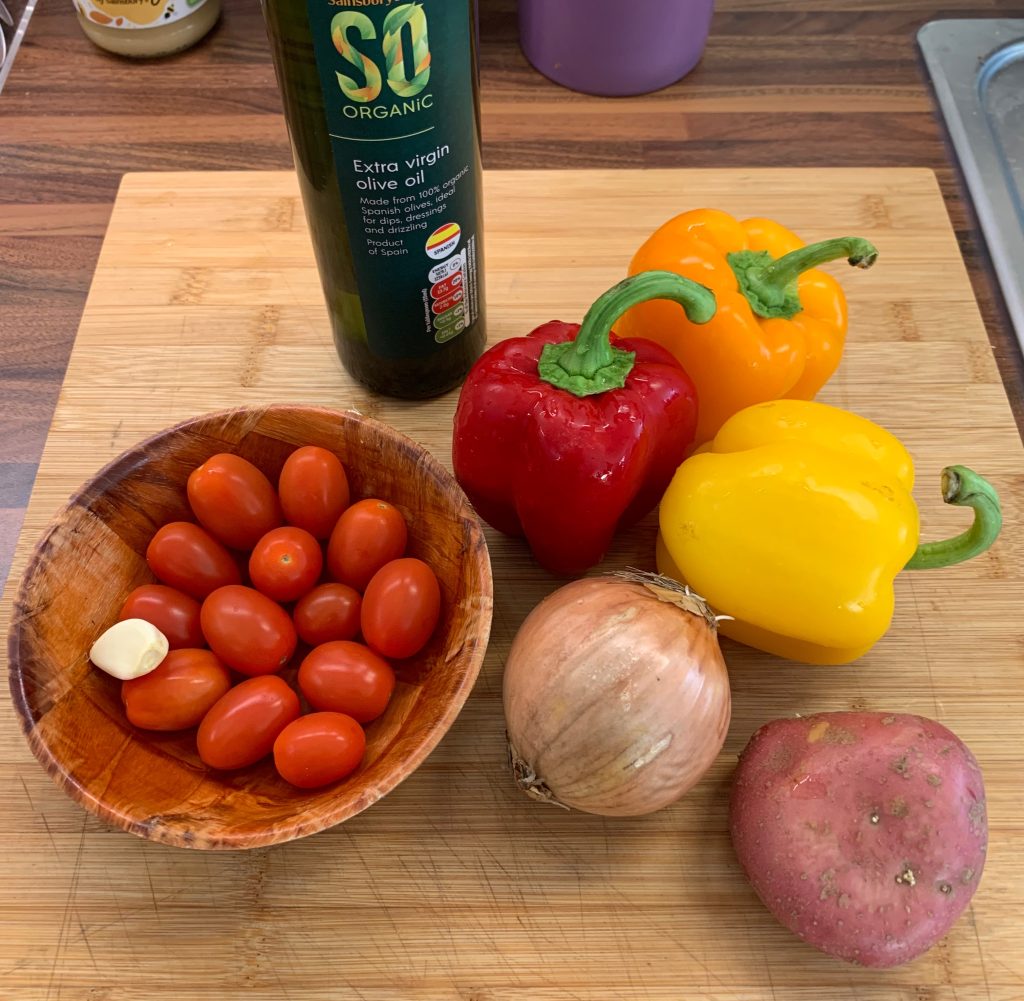 Ingredients:
Garlic
1 medium onion
3 medium rainbow peppers
100g of plum tomatoes
1 medium potato
EVO oil
Salt and pepper to season
Preparation: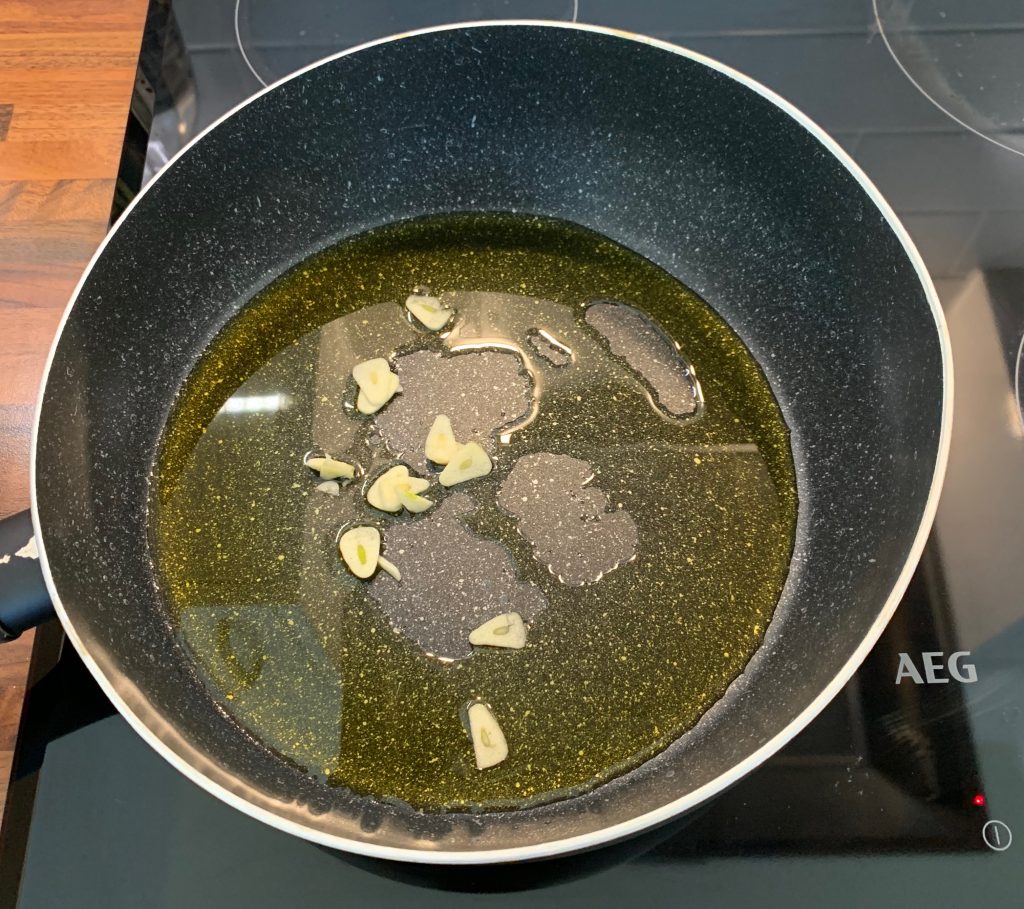 Finely slice the garlic and put it in a pan to brown slightly with some EVO oil. Then add the sliced onions, and let them go for a couple of minutes until they are tender.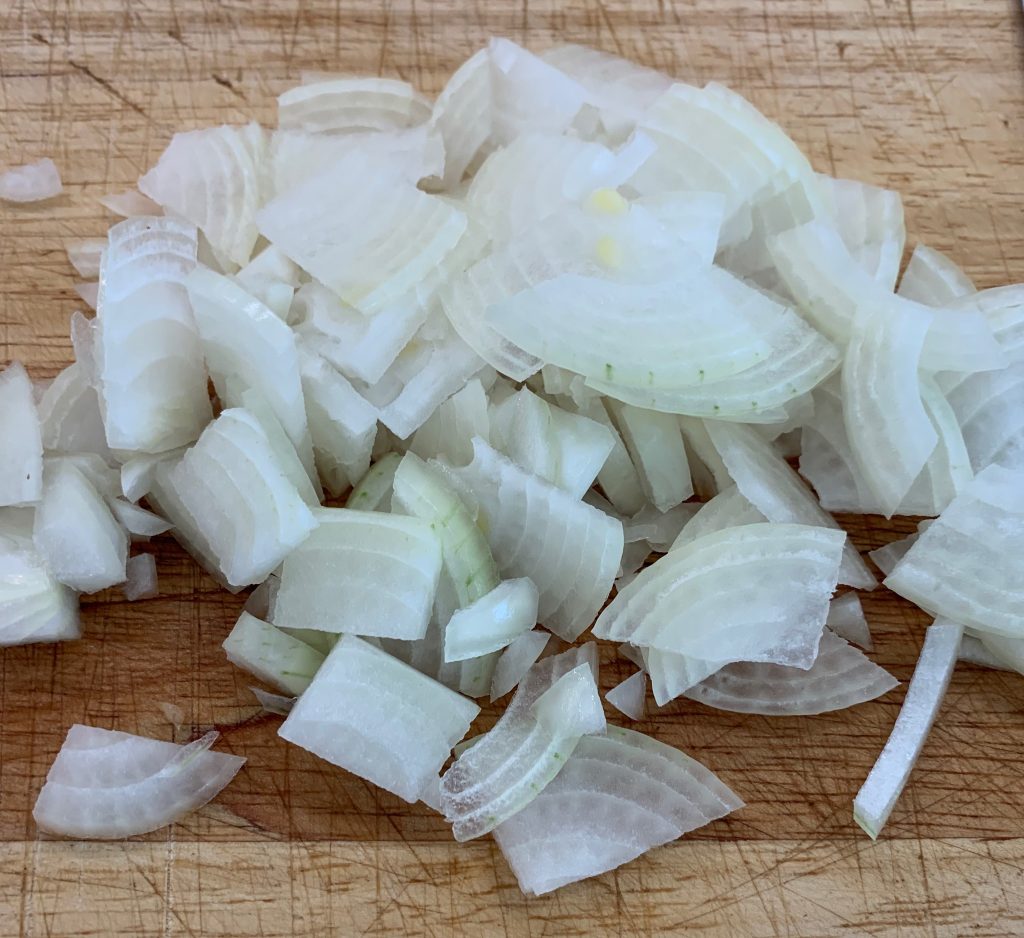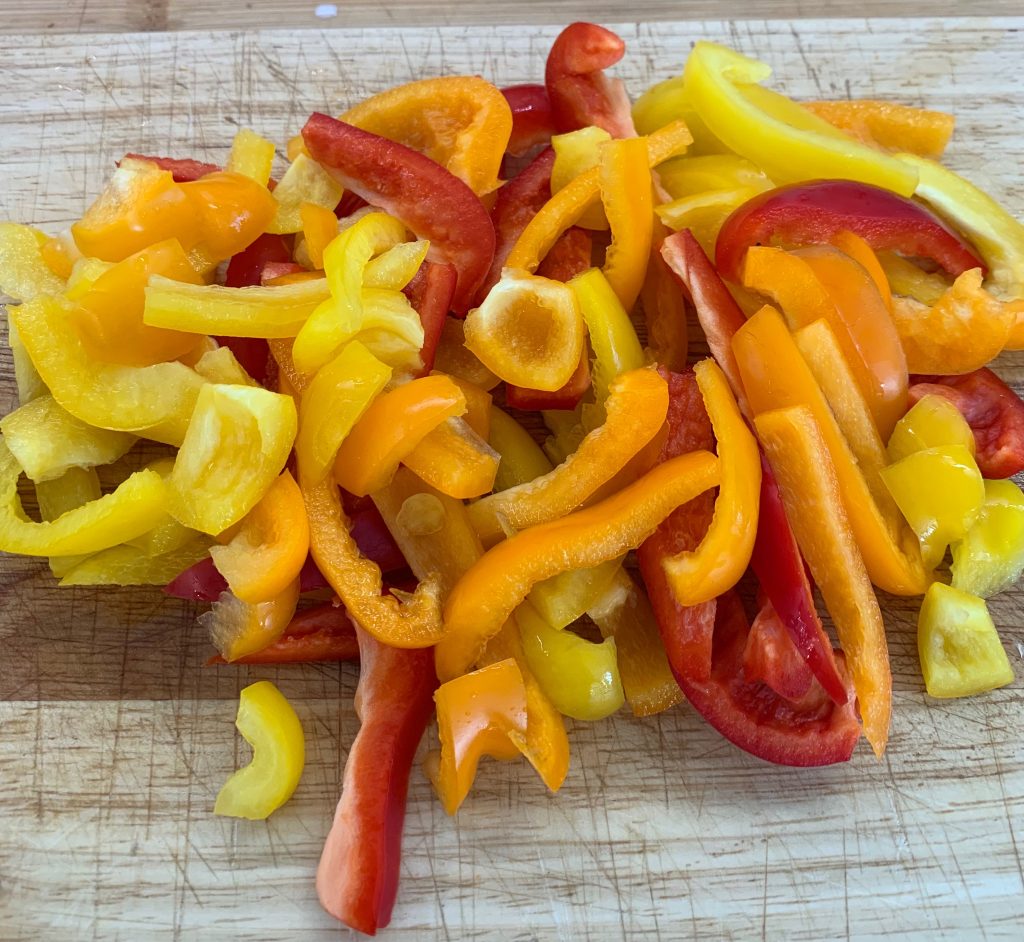 On the side wash and clean the peppers and slice them, and do the same with the potato I prefer it finely sliced so that it will melt during cooking and create a lovely cream that will enhance the peppers flavour, but you decide to prepare bigger chunks, o that it will remain whole. Cut the plum tomatoes in half, and live them aside.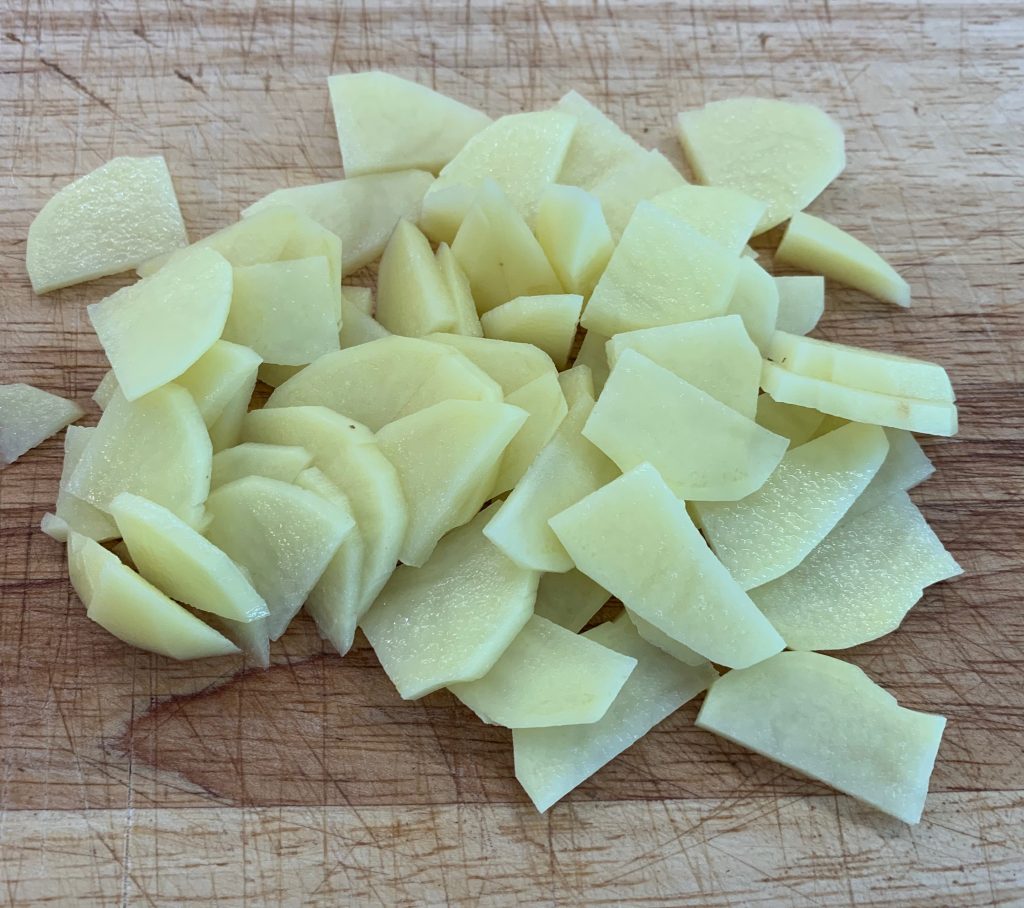 When the onion is tender add the potato slices, wait for a couple of minutes, and then add the peppers and the tomatoes.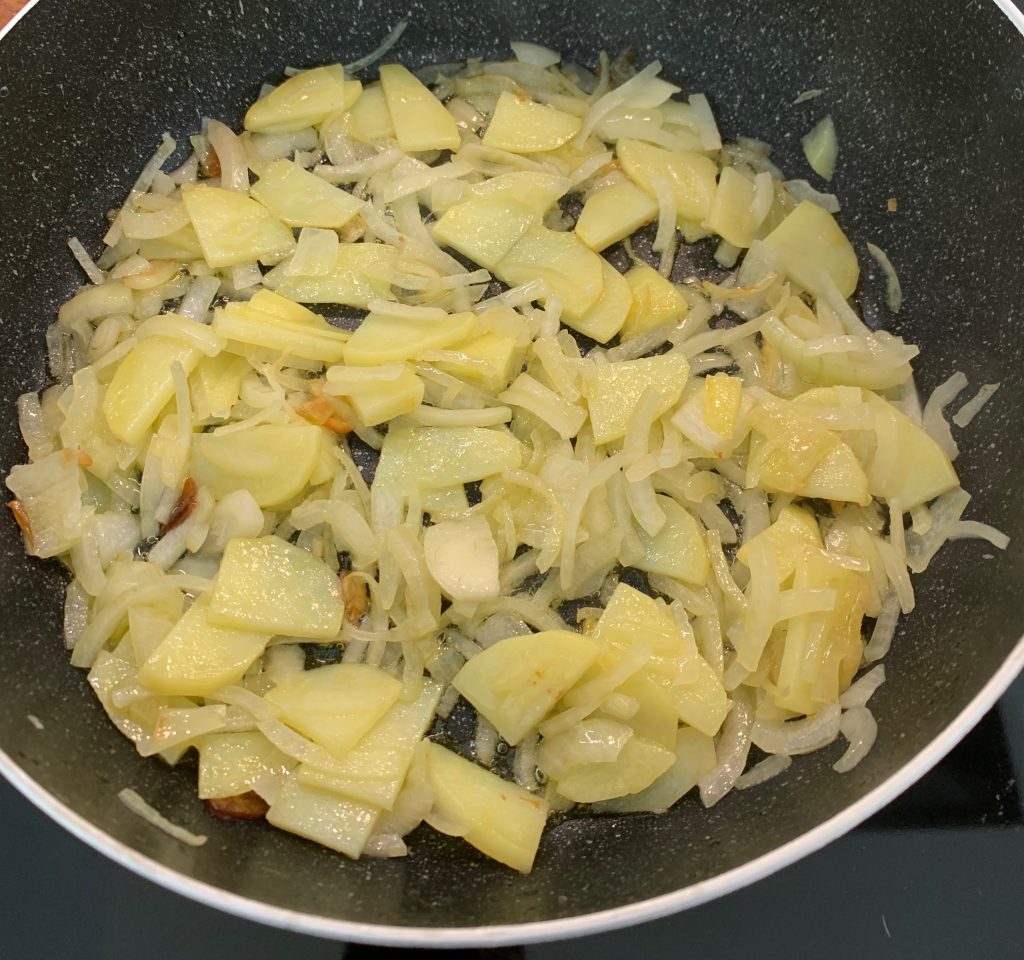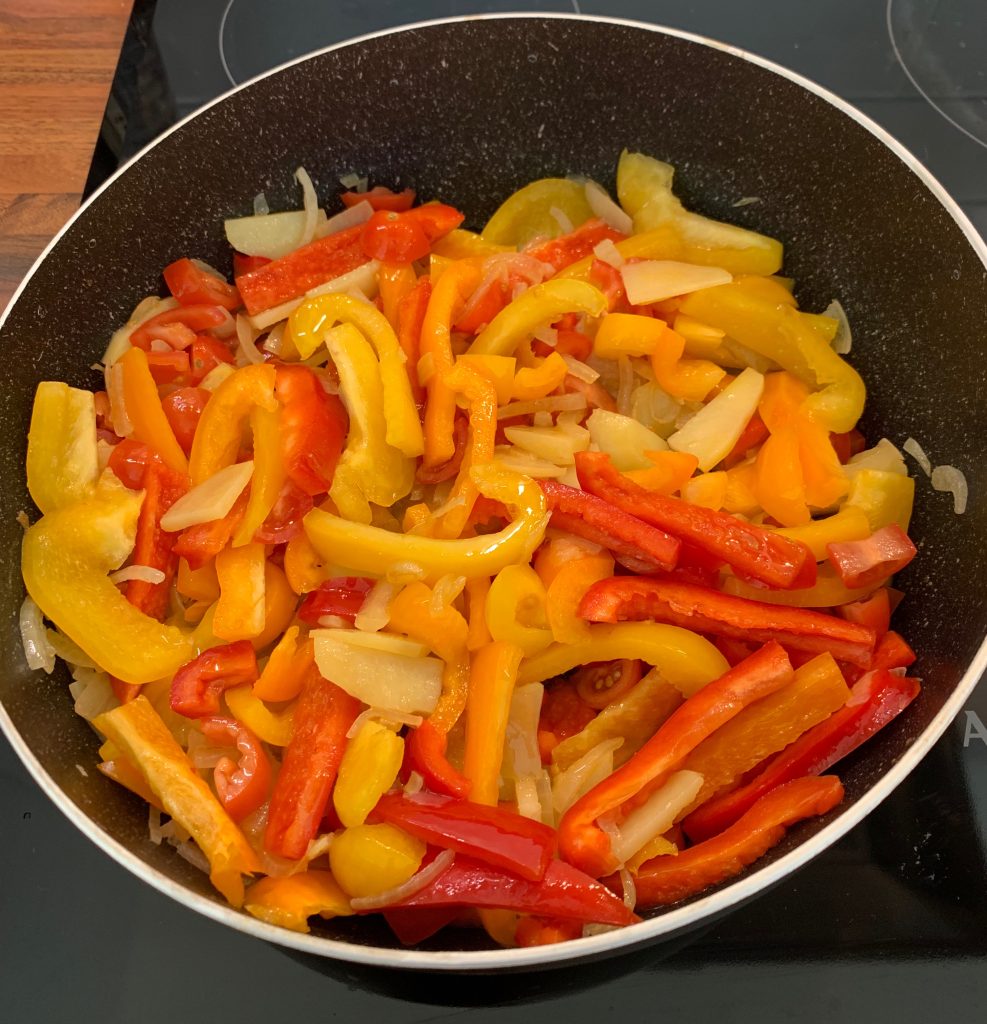 Cook everything on a medium/high flame without covering, until the peppers reach your favourite consistency, and serve!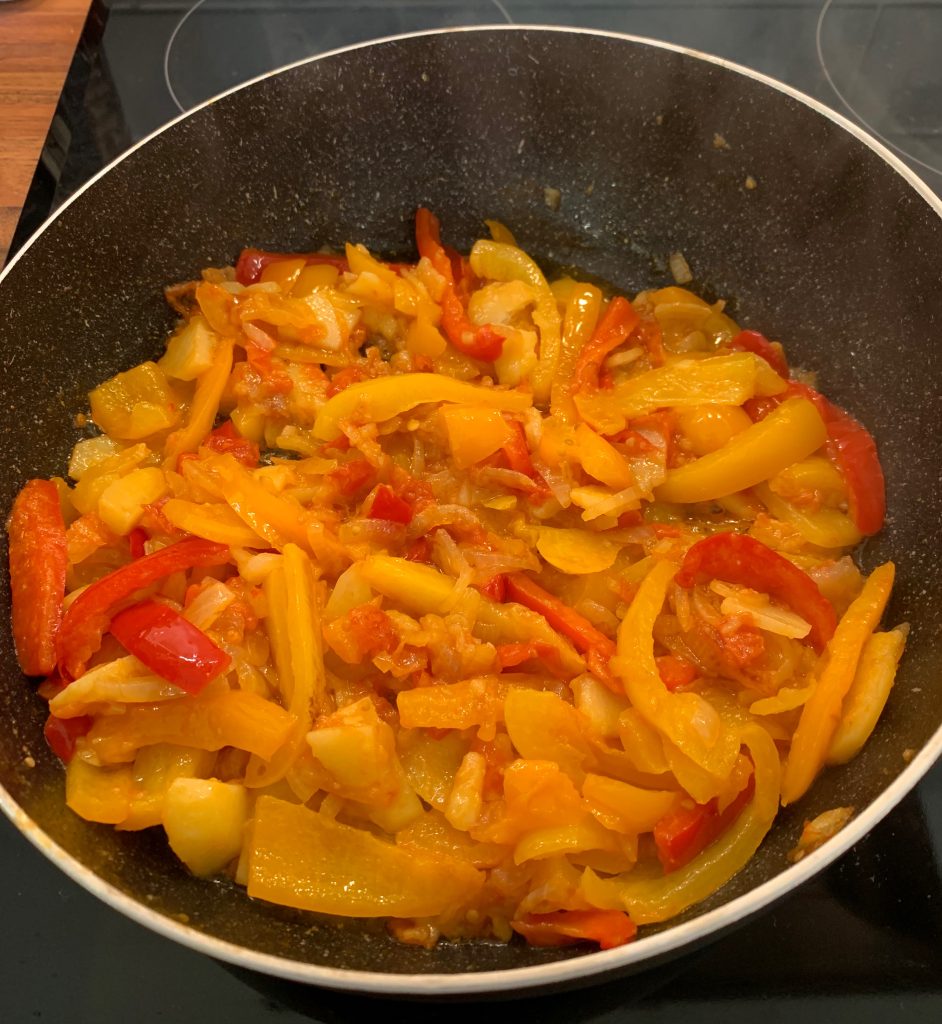 Serving suggestions
If you are on a low calories' regime, this side dish is perfect paired with a source of protein, some grilled chicken works really well with it, as well as vegetable proteins do, like a veggie burger or any type of bean you fancy.
If you are on a normal regime you can think of adding the chicken directly to the recipe, adding it after the onions, to brown it slightly, and then adding the other vegetables as per the original recipe, and cook until the veggies are tender.
Or you can decide as well to increase the potatoes, to have a richer and creamier flavour!
Are you going to try this recipe? Let me know in the comments! If you want to discover other recipes and their nutritional intake, just head to my food section and find out more!