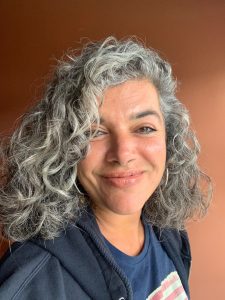 Our tribe
I'm Silvia Martoni, silver sister since may 2019, an ex digital marketing expert, herbalist by vocation, healthy and organic food lover, self help passionate, and I am the co-chief of the Martangelo's tribe, and the natural wellbeing propeller of this family. Natural well-being has been my passion since I was a teenager, being it in the form of natural remedies, or healthy nutritional choices.
Together with my husband – the tribe co-chief, a tech geek who follows me in my experimental journey in natural well being –  and with my daughter – a wild teenager who has been my inspiration since her birth, directing me towards sustainability- we have chosen years ago to have a different approach to health.
A more natural approach that means taking charge of what we can actually control, like what we eat, what we put in our body, and how we maintain our state of health.
Our natural wellbeing journey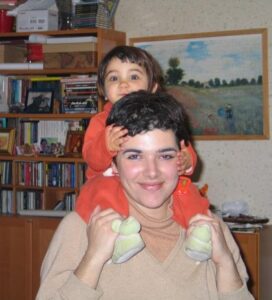 Living in France
Our journey began when we moved to France, and discovered how that different approach worked: I learnt about homeopathy and I was surprised at the greater number of natural remedies available everywhere. My daughter was born there, as was my realisation of how to put in practice a different approach to natural wellbeing.
Moving back to Italy
When we moved back to Italy, to follow my passion, I opened a health food shop, and in all the years I ran it I gained a wealth of knowledge that has helped me ever since.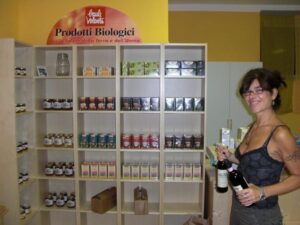 Firstly, I have learnt many important things about food intolerances and organic and natural products; secondly, how those products are marketed and proposed to the public. Thirdly, I've listened to many precious stories that all my clients/friends shared with me over time, learning what prompts people to approach natural wellbeing, and what obstacles they encounter in their path.
Landing in the Uk
After moving to the UK in 2013, we faced the challenge of adjusting to a health service very different from the Italian and French ones that I knew. Furthermore we saw doctors that obviously did not know our health history, but sometimes did not care about it either, due to the short time they had for the visit (10 minutes max).
At this point being responsible ourselves for that knowledge became a must. We had to take into account our previous health history, our reaction to medications or foods, and our knowledge of ourselves and our bodies.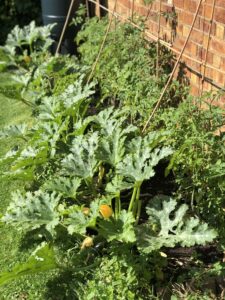 Since moving to England I worked in digital marketing, and began to practice yoga regularly to balance the crazy rhythms and the stress imposed by the job. I learnt how to grow a veggie patch in a different climate, and succeeded in obtaining juicy organic tomatoes and crunchy courgettes, and became a proud urban gardener. 
The idea behind this blog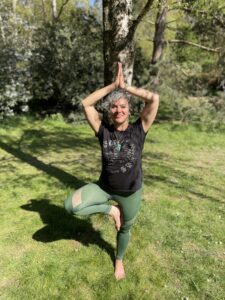 Then the pandemic happened, and I realised how having a good understanding of our health, and knowing how to cure simple issues by yourself without the need of a doctor has been a life saver, not having ready access as before to doctors' practices and hospitals.
I decided to study Health and Nutrition, to further my knowledge and be able to apply the holistic approach to nutrition ensuring I'm able to understand how best to use food to heal ourselves, and not just as something we put in 3 ( or 10???) times per day.
I realised that my experience and knowledge might be helpful to someone else too, and the idea of this blog took form and gained strength in my mind.
Here you'll find my thought and experiences, our recipes, info on nutrition and natural products and how to use them, all on my grey transition and the self acceptance journey that came with it; useful self-care and mindset tips, joyful and nature inspired travel blogs, and everything you might want to know when starting  and walking your own natural wellbeing path.
I hope you'll find it interesting, that you'll feel empowered to take charge of your health, or feel inspired to try some different ways to make natural well-being work for you.
The holistic approach
I believe the right approach to health should consider a person in its entirety, in a holistic way. It should integrate natural healing and standard medicine, to serve us in the best way possible.
It should focus on finding a self-tailored path to maintain yourself healthy, not an approach "one size fits all" that does not exist. This means putting in some effort, being focused on what you do, and listening to yourself.
There is no perfect recipe, nor diet or exercise, no perfect medicine, but only what works for YOU. If you are willing to walk this path and you are looking for info, inspiration and natural well-being suggestions, then this blog is the right place for you.
If you are on Instagram come and check my profile!