I always loved basmati rice, and this oriental inspired stir fry rice recipe is one of the first recipes I have managed to prepare. I love the softness and the subtle scent of basmati, and how nicely it ties with so many different stir-fry veggies!
Another great advantage of this recipe is that it is quite quick to prepare (no surprise here, I am a big fan of quick and easy, as you may have noticed…), and is quite balanced so you really don't need to add anything else.
The original recipe was slightly different (I was young and less expert then!) and the vegetables choice less rich, I have made some adjustment lately, giving it a flavour twist, and I have to say it works really well, enough to ensure that everybody wanted a top up at the end of the first bowl.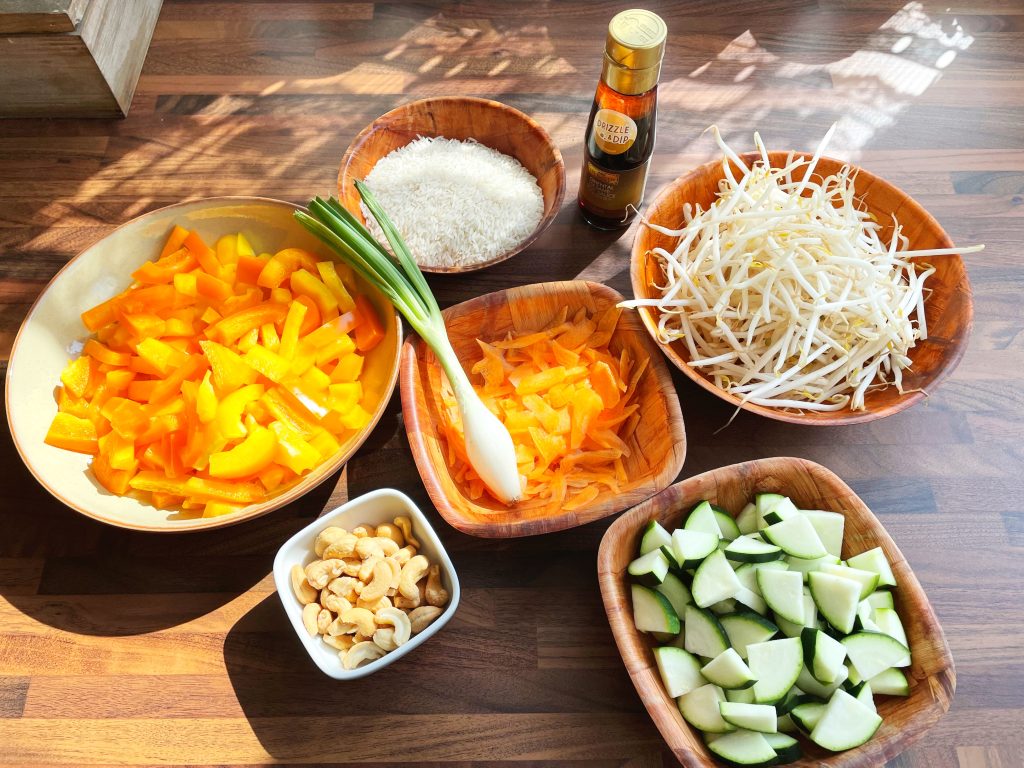 The food that loves you back
To summarize, the oriental stir fry rice is a light and nutritionally balanced recipe, rich in complex carbohydrates, good source of vegetable proteins, vitamins and fibres. And a good top up of your five a day! Really, everything you want to ask from a meal. And it's vegan, so it's for everyone to taste, and you can't go wrong preparing it for your friends.
Furthermore, stir frying is one of the best ways to cook your food, as it maintains its nutritional values thanks to its quickness, and there is no nutrient dispersion.
If you ask me, it's definitely an easy win. Love the food that loves you back!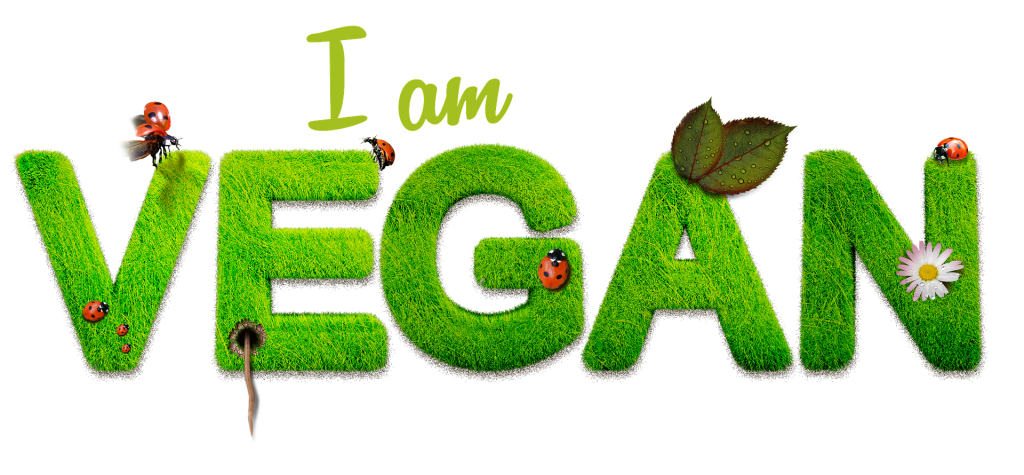 Oriental stir fry rice recipe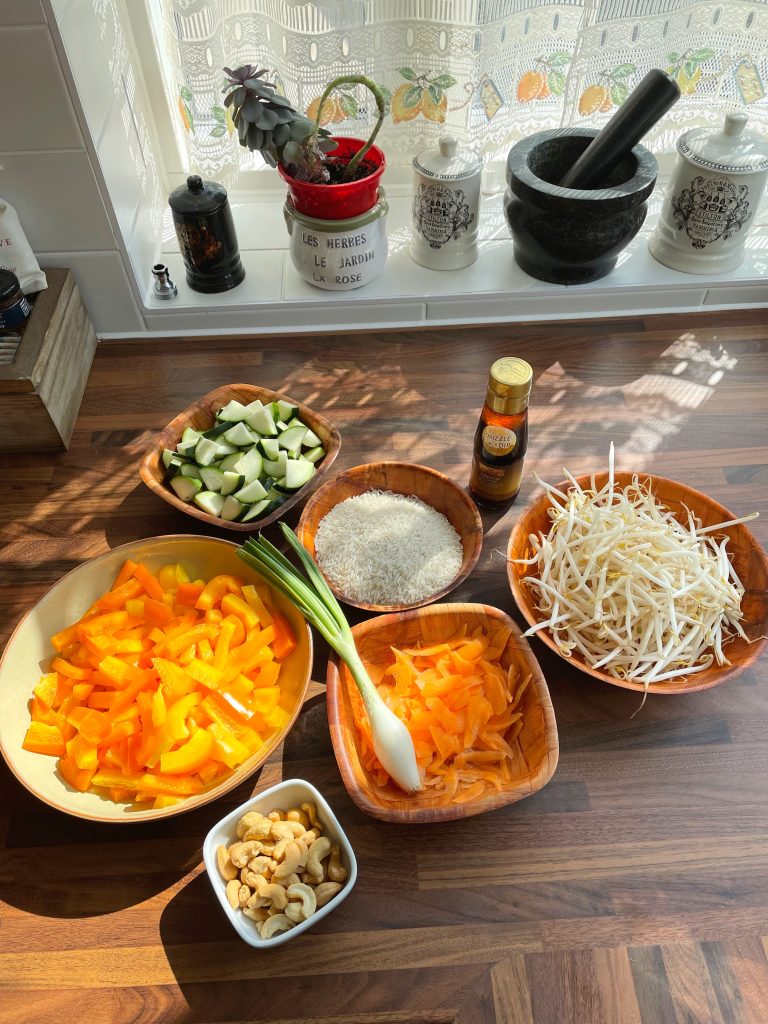 Ingredients
(Serves 3)
2 medium carrots
2 small peppers
1 courgette
200g soybean sprouts
1 or 2 spring onions
A small bowl of cashew nuts
210g basmati rice (70g per portion)
EVO oil
Sesame soy sauce
A dash of normal soy sauce
Preparation
Finely chop the spring onions and the carrot. Wash and cut the peppers and the courgetti in small pieces. In a large pan or in a wok put some evo oil on a medium fire, when it is hot, add the sliced vegetables and begin to stir fry them.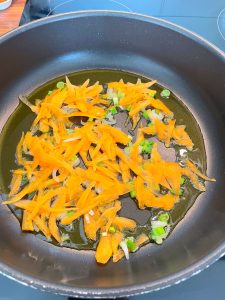 After a couple of minutes add the cashew nuts, and keep sautéing for another couple of minutes, until the spring onion is almost golden.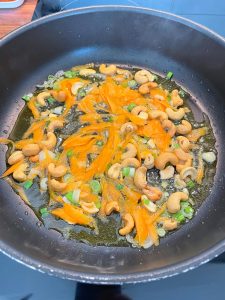 Then add the peppers, and after a while the sesame soy sauce and then the courgette. While you keep stir frying your vegetables, put the water to boil, and cook the basmati rice. Drain it and leave it on the side. When peppers and courgette are a bit tender, add the soy sprouts, stir well, and add some more soy sauce as required.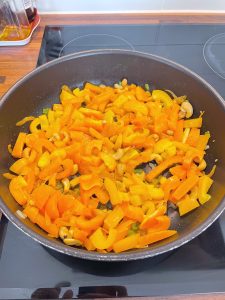 Add the peppers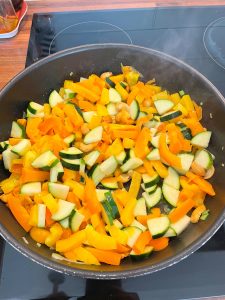 Add the courgette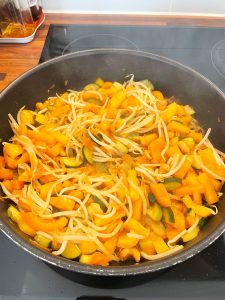 And the soybean sprouts
Keep cooking until the soybean sprouts are ready, and then add the rice.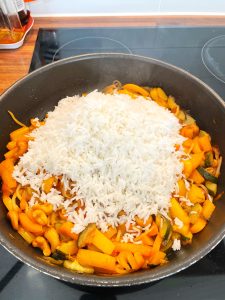 Mix quickly keeping it on a medium fire, until the rice has begun to slightly absorb the sauce, turn off the fire and serve!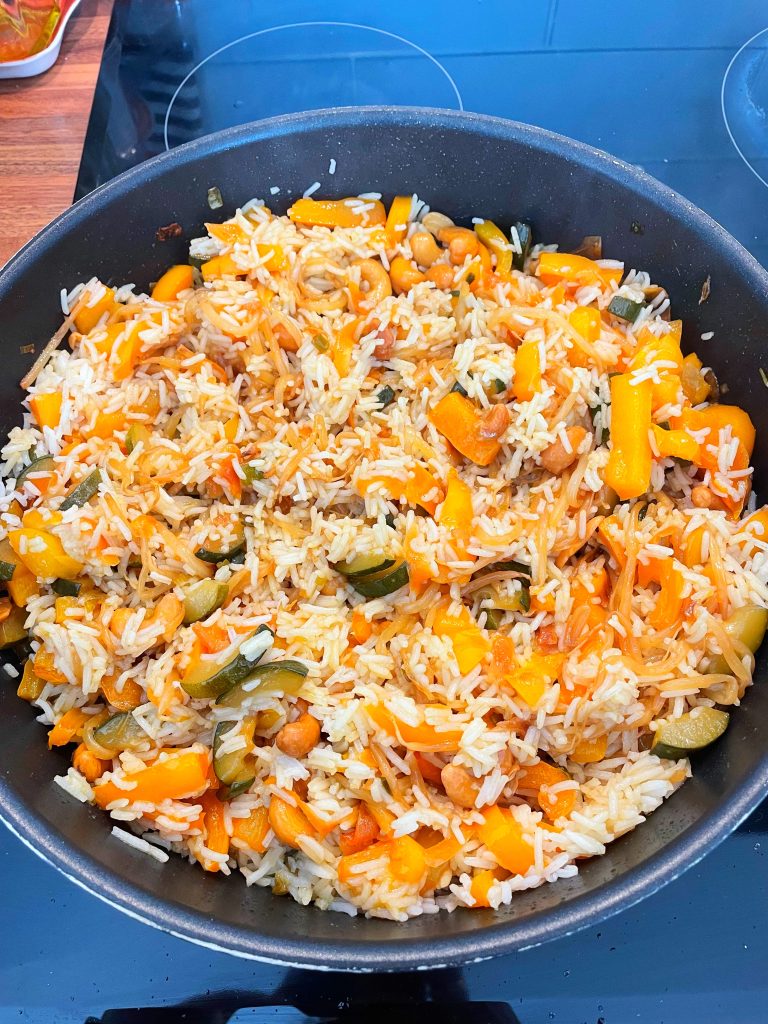 Oriental stir fry rice variant
In conclusion, let me share with you the original recipe. Is simpler and quicker, here it is if you want to give it a try once you're in a hurry! The only "odd" ingredient you might not have at home are the soybean sprouts, I usually have a portion frozen just for the last-minute recipes. All the other ingredients are easily cupboard or fridge staples!
For this quick variant you'll need:
2 small onions
2 carrots
330g of peas
200g soybean sprouts
210g basmati rice
Just stir fry all the vegetables with evo oil and soy sauce as per the original recipe, adding them quickly one after the other, and then just add the boiled basmati rice. I told you it was easier!
Are you going to try this recipe? Let me know in the comment!
If you fancy trying another one of my recipes, head over to Martangelo's food section and find your favourite!
You can shop all the ingredients on planet organic through this link.